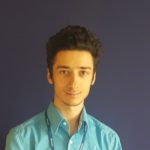 Aleksandrs Zolotarjovs
DevOps Team Lead @Accenture
Aleksandrs is a DevOps Team Lead at Accenture with more than 12 years of work experience in IT field by developing automation for systems, web app containerization with Docker/K8s, scripted orchestration, and servers configuration using Ansible.
Every work we do is affected by our mood, he believes attitude could directly influence its quality. Passionate about developing new ways of working he came up with some ideas to turn the work into an enjoyable process. Bringing some of those topics to life by showing to the world could make this change.
Certified as MCSE, Google Cloud Engineer, DevOps Institute Foundation. Graduated in Latvia, studied in Spain, obtained a Bachelor's degree in Telecommunications and a Master's degree in Computer Science.
Speaker Sessions
Wednesday
Conference day
25th of November 2020